Maritime Industry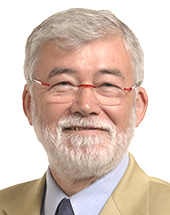 COFFERATI Sergio Gaetano
I was born in 1948 in Sesto ed Uniti (Cremona – Italy). In 1969, while working in Pirelli, I began my activity as a trade unionist within CGIL, the largest Italian trade union. In 1988 I became the Secretary General of FILCEA, the Federation of CGIL representing the workers in the chemistry sector. In 1994 I was elected Secretary General of CGIL. Eight years later I end my mandate as secretary general and restarted working in Pirelli. In 2004 I became Mayor of Bologna. In 2009 I was elected as a Member of the European Parliament with more than 200,000 preferences and re-elected in 2014. I am currently a Member of the Legal Affair and Internal Market Committees and of the Special Committee on Tax Rulings and other similar measures.
I have been dealing with maritime industry issues for long time, in Italy and at European level as a Member of the Coordination Group for the strategy of the European Union for the shipbuilding sector, "LeaderSHIP2020". I also promoted the creation of an informal Working Group on shipbuilding in the European Parliament during the last term.
As vice-president of the Intergroup, I will be dealing  mostly with issues relating to maritime industry. The long-term competitiveness of the maritime industry, with its important direct impact on employment and economic development, should be adequately supported by the European Union. Diversification, including in ship repairing and dismantling and in the field of renewable energy sources and innovation will have to play a major role in this process. I will make sure that the Intergroup will continue to emphasise the importance of this sector, focusing in particular on the implementation of the LeaderShip2020 Report and supporting the development of a greener and safer fleet.
Meeting "Growth opportunities for maritime industries - Crosscutting perspectives about shipbuilding, marine renewable energies and oil &gas"


 Conference "Creating a European Skills Council for the Maritime Technology Sector"