Chair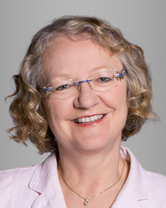 MEISSNER Gesine
Soon after I was elected as Member of the European Parliament in 2009 I became Rapporteur of the report on Integrated Maritime Policy (IMP). Coming from a coastal region in Germany this holistic approach convinced me right away. Marine and maritime activities are complex and overlapping. The Wadden Sea in my constituency is a great example of how to preserve a UNESCO World Heritage Site with its rich biodiversity and still allow limited economical activities in the area.
This experience is one of the reasons why I am always stressing that growth of the blue economy has to happen in a sustainable way. I am firmly convinced that IMP can play an important role in achieving this goal. Besides, an ambitious European Maritime Policy is, in my point of view, a great chance to implement the idea of the European Union. Water doesn't know borders and therefore it is crucial that we work together in a cross-border approach.
Since 2010 many developments have taken place. The European Commission established the idea of Blue Growth, with the European Maritime and Fisheries Fund (EMFF) IMP got a proper funding and as Rapporteur I was involved in the adoption of the Directive on Maritime Spatial Planning (MSP). I am very positive that the implementation of this Directive will foster investments in the maritime sector and facilitate in the mid- and long-term all kind of offshore activities.
However, because Maritime Policy doesn't yet attract the attention it should, I initiated this intergroup on seas, rivers, islands and coastal areas. It reflects the integrated approach of IMP by addressing all relevant marine and maritime topics from different geographical and sectorial angles. Furthermore it will bring together MEPs from coastal constituencies and islands and relevant stakeholders to push for an ambitious European maritime agenda. As President of the Intergroup I am looking forward to the events and activities we will organise to achieve sustainable growth of the blue economy.
Board